A floating, sculptural, eco-habitat designed for climate change — serving as a model for sustainable living, DIY technologies, art, and education.
We designed and built a livable micro-village including fundamental elements of self-sufficiency on a barge and docked in every NYC borough, coordinating public opportunities for dialog and experience with art, ecology, sustainable living, and the solutions that are possible with collaborative engagement.
The Waterpod Project
In collaboration with numerous talented artists and creators, I was the Lead Designer for The Waterpod. I managed architectural design & development, barge layout & pedestrian flow, permitting & building documentation.
It was a wild idea that was heavily resisted by most local and maritime governmental agencies. Our collective talent, social capital, and conviction created something that initially seemed implausible and maybe impossible! The project had over 200,000 visitors and continues to influence positive social and environmental policy changes in NYC to this day.
Review the Waterpod Results Summary (PDF) to learn about the project's impact.
Collaborators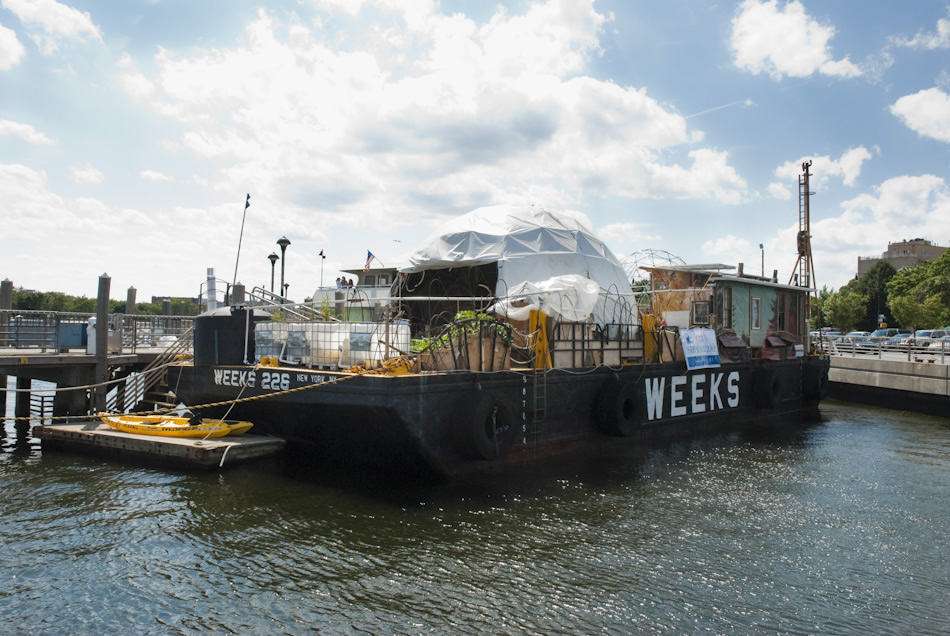 Interactive 3D Model
Video Tour